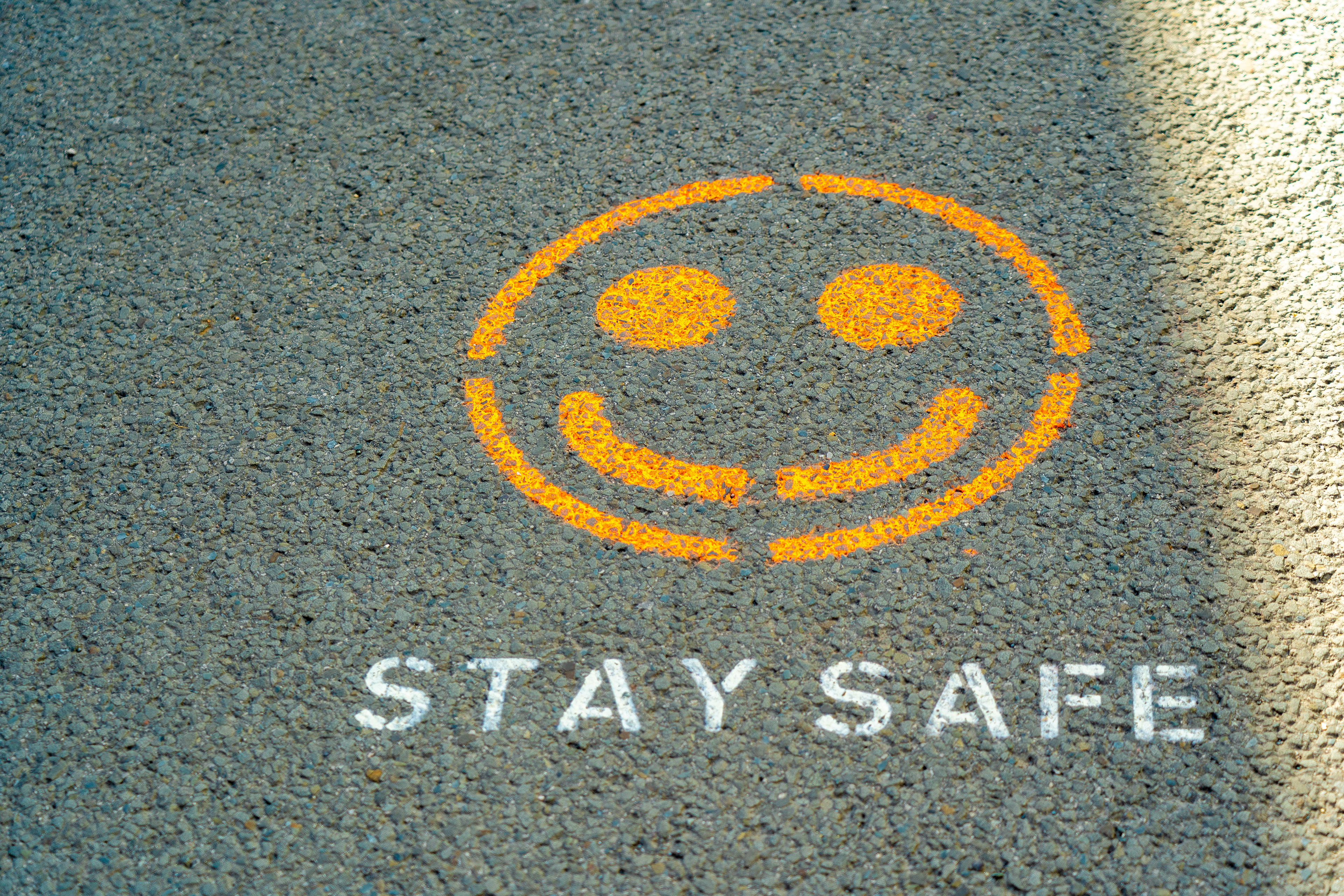 After over a year spent primarily behind closed doors (despite a brief foray into the life of a restaurant reviewer while eating out to help out last August) in the UK, we are now bracing ourselves to emerge from our respective confinements of the past year. Our skin unfamiliar to the sun and mouths unfamiliar to small talk with strangers in bars.
But, the pressure to resurface a better version of our pre-pandemic selves is already palpable. This social, cultural and legal reset on 21st June is expected to be welcomed by crowds of glowing people who have been renewed by their very own year of rest and relaxation. And we must be prepared to provide this impression of renewal to all we encounter in a world sans social distancing – our best mates, Hinge dates, and the faces we see on our commute back to the office. So we are all rushing to book in for 10pm facial appointments (it's the only slot they have left) in a futile attempt to hide the fact that all we have actually done for 15 months is watch Friends, eat Wotsits and survive.
When entering our first national lockdown, in all our naiveté and amidst the first flurry of Zoom quizzes, we might have expected to come out the other end of this feeling reset and renewed. But, at that time we also thought that we might get to Level 3 Mandarin on Duolingo and complete a whole 30 day yoga journey with Adriene. The truth is, that despite a year of near-nothingness we are less reset and renewed than before. I have had more naps in the past year than the previous 5 combined, but I am exhausted. And I have had the privilege to navigate the depths of Covid life relatively unscathed.
For others, the notion that they may feel renewed come June is almost laughable. Renewal is intrinsically linked to rest. So much so, that the former is not possible without the latter. Anyone who has stayed up until 6am drinking wine in a friend of a friend's kitchen can tell you that. A new day cannot officially begin (renewal) until you have slept (rest).
And the past year has been amongst the least restful in recent history. With the pandemic sweeping into our lives bearing gifts of uncertainty and anxiety, furlough and redundancy, loss and devastation. So, coming out of this renewed like a St Tropezed and epilated butterfly from its chrysalis, is a privilege which most of us simply cannot afford.
Like any crisis, Covid-19 has heightened and laid bare the existing issues in our society. Meaning, that while none will re-emerge this June entirely untouched by the pandemic, the burden has fallen on the already most vulnerable in our society – women, people of colour, those living with disabilities.
Even in the early days of the pandemic the disparity in the impact it was having on different groups of people quickly became clear. In the UK, 35% of the first 2,249 patients with confirmed Covid-19 were non-white -- over 20% higher than the overall proportion of non- white people in England and Wales. This devastating discrepancy also extended to the disabled community, with the risk to disabled women being 3.5 times that of non-disabled.
Away from the alarming rate at which people of colour were being directly affected by Covid, the pandemic also began to have a more insidious effect on their lives. Recent reports show that Black workers have been hit disproportionately hard by the pandemic-induced recession, with more than 40% now facing unemployment.
The impact on women arrived with similar stealth. As our schools shut their gates again last winter, and we once more retreated to teaching geometry over the kitchen table, it was women who took on a new unpaid position. 67% of women were taking charge of their children's education compared to just 52% of men. And this was, unsurprisingly, reflected in their health with more women reporting that home schooling was having a negative impact on their wellbeing.
For these groups of people, and more, the end of the pandemic won't see them running into the maskless world reset and renewed – their minds and bodies instead too weary from the unrelenting unknowns of health, finances and responsibilities. But what could follow is a chance for that.
21st June will mark an opportunity, at last, for a collective exhale after 15 long months of holding our breath. And with the wound of society's inequalities now so exposed that it is impossible to ignore, it is time for us to, not just reset ourselves, but the system in which such inequity was able to breed, welcoming renewal in the form of systemic change. Now is the time for us to take ourselves home from the friend of a friend's kitchen to rest, and for a new day to begin.