A Class of Their Own: The Representation of Classes in the Fashion Industry
It comes as news to nobody that representation is an ongoing struggle within the fashion industry. An enterprise born out of such aspirational and elitist origins is always going to take time to get its butt into the 21st century. Race, size, age, disability, have all come up against the Goliath that is fashion.
However, there have been many developments in recent years which finally feel like the real progress the fashion industry so desperately needs. This May saw France's law prohibiting underweight models from appearing on catwalks come into action and in July Willy Chavarria sent an exclusively black and Latino troupe of models down his runway at New York Fashion Week, French Vogue featured its first ever trans cover-star this March and Edward Enninful's appointment as the editor-in-chief of British Vogue seemed to signify the promise of change that we are still yearning to see. Yet the saturation of industry roles by the upper-class is one of the problems which somehow remains largely unquestioned.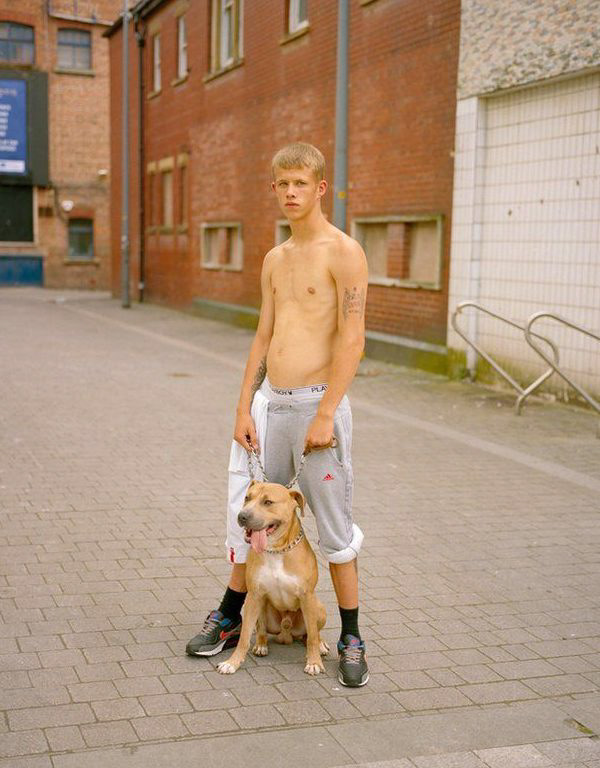 While English catwalks are no longer filled solely by the designs of those who were lucky enough to attend Central Saint Martins as they were in the nineties, there is still a severe lack of representation of the working class behind the scenes of the fashion industry. Behind all the token diversity and newfound inclusivity, deep at its core, the fashion industry has been built around a system designed to be unreachable for people of lower classes. The exclusive world may now allow a plus sized model on the catwalk every couple of seasons, or a trans model to feature on a magazine cover, but the lower classes are left widely unrepresented and disillusioned by an industry which fails to recognise them.
The monopolisation of high power industry roles by privately educated white people echoes the state of affairs in other sectors, particularly within the arts, where young actors from humbler beginnings similarly struggle to break into an elitist drama sphere. Flicking through the pages of any glossy magazine today, it doesn't take long to realise that these pages were created by people from very privileged backgrounds. Fleur, Francesca and India certainly didn't go to my high school. Where are Kerry and Vicky and Shazza? Of course this is not to attack these people in any way, or diminish their work, they are undoubtedly very talented and have worked immensely hard to make their way in this tumultuous industry. But many people do not even have the opportunity to do so.
The crux of the problem really is the obsession with the South and its Mecca, London. Once a cherished memory of family trips and pictures outside Buckingham palace, instead it now brings gentle yet unrelenting waves of nausea. Reminding us that if we are ever to make it then we must move there now.
It's a sad truth that to have any real chance of succeeding within the fashion industry, one must first begin by heading straight for the South in the pursuit of an internship. For those unaware of this concept; interns are required to work unfeasibly long hours for precisely zero, usually undertaking the tasks deemed too menial for anybody actually being paid to complete. Meanwhile, the intern will of course have to live in London because that is where ALL of the internships are. Where they will be expected to pay the ever increasing rental prices and purchase tins of beans with their brand new salary of precisely, nada.
Class representation seems to be the anomaly of the fashion industry, where in other areas we are witnessing slow but real progress, this particular problem seems to be regressing. It was once much more doable for a young fashion enthusiast to up-sticks to London, live in a grimy bedsit in Hackney and hope for a break. But this is now less achievable than ever before. Most aspiring fashionistas are emerging into the fashion world already burdened with at least £27,000 of debt in the form of their tuition fees. But if that wasn't enough to deter them, London is now officially one of the most expensive cities to live in in the world with the mayor of London himself Sadiq Khan declaring a "cost of living crisis". Many people's growing animosity towards the city was vocalised by leading Samsung boss Felix Petersen who recently described how "in London, the cost of living, the cost of getting around and the infrastructure mean it's not a fun place to live unless you are really rich, especially for young people".
To make matters worse, this demographic which are so clearly excluded from the fashion industry are now the latest in the long line of victims to face appropriation. Perhaps the most prolific example of this in recent times is the rise of the athleisure trend which has been the staple of look-books and high-streets alike for the past few years. Athleisure's steady domination of the trend landscape seems, on the surface, harmless. However, it doesn't take long to note where the designers of the latest tracksuits and hoodies derived their inspiration. This has been a uniform of the lower classes for decades, with many often demonised and stereotyped as a result of their choice of clothing. 'Hoodie' became a term to describe a violent and antisocial person, and those wearing them were even banned from certain public places. As recently as 2015, a Liverpool council introduced a Public Spaces Protection Order which detailed the prohibition of hoodies. Now, they are being sold for £800 by the likes of Vetements, Off White and Stussy. The working class are otherwise completely ignored in the aspirational world of luxury fashion. But it seems that instead of being ignored, the lower classes are now the latest group to face appropriation by designers in order to market their clothes.
So if you want to have a chance of securing your dream job in fashion, or even the opportunity to make tea and coffee for someone who actually has your dream job you better hope that the womb from which you emerge is located somewhere in the vicinity of WC1. Or that soon the industry will wake up and realise that life exists North of the Watford gap and the working class are more than just an exhibit to appropriate.
​​​​​​​