You may have thought that you had read all you could about Love Island this year. Surely not another writer could think of 500 words to spin out on the topic. Well, I'm sorry to say you're mistaken. In what very possibly could be the final Love Island themed piece of content this year (don't worry it will be back next June with a vengeance) I think it's important to look back on the show and its surrounding furore now that the highlighter dust has settled.
I love Love Island. I'm not afraid to admit it. It's become less of a controversial opinion since last year's show achieved record numbers. But me, I've been a dedicated viewer since the beginning. I even stuck by it through that rough time in 2016 when Callum Best entered the villa to take the male contestants on a "lads' night out" in Magaluf so I've earned my title as a devoted fan.
This year an unprecedented amount of content was generated in response to Love Island, confirming its place as a national phenomenon. There was a deep dive into every imaginable aspect of the show; from in-villa politics to how often it is cleaned (yes I am one of the people who cares about that - and it's weekly in case you're wondering). But in the heat of the 'long, hot summer' it's easy to be overwhelmed by the incessant articles and swayed into believing everything that you read. Maybe Adam IS a domestic abuser. Maybe it is anti-feminist to have a boob job (hint: it's not). Hindsight is a powerful thing, and as each night I now use the hour-long Love Island-shaped hole in my life to reminisce on those 8 weeks and consider the teeth whitening deals that are set to come, a few other things stand out to me about the Love Island 2018 and this years alumni.
Aside from my conclusion that this year was the worst series yet, and my empathy for the powerhouse that is Caroline Flack for maintaining composure through her incredibly public break up, there is another thing that I can't stop thinking about. Megan Barton Hanson. Insatiable Megan. Despite not winning the show- Megan came fourth with boyfriend Wes- she was a stand out contestant from the minute the doors of the Majorcan villa closed behind her. The reason being that every man that entered the villa, yes every single one of them, quite simply fancied her. While 'fancy' may instantly return you to your cringiest of high school moments and MSN conversations, it is perhaps the only word suitable to describe the desperate, visceral attraction that so many contestants appeared to feel upon meeting her.
Megan showed herself to be resilient, strong-willed and independent and the dissection of the reaction she triggered in fellow contestants is not designed to separate her from these many admirable attributes. But the effect that Megan had on people, specifically due to her looks, speaks more widely about a generation for whom this woman appeared to be the epitome of attractiveness.
​​​​​​​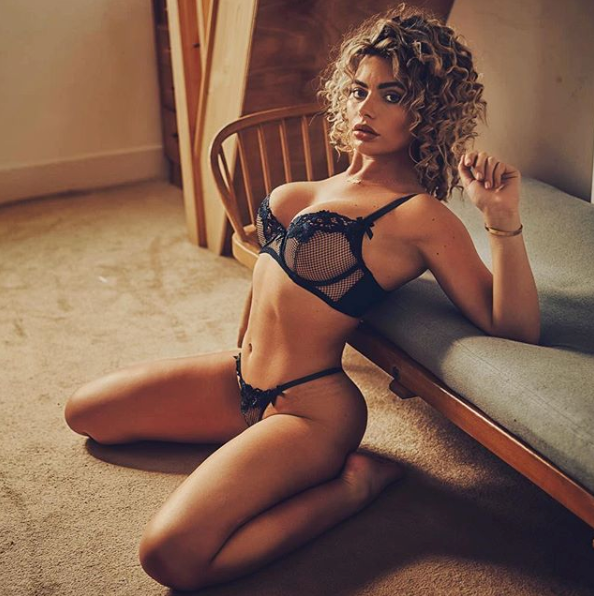 It can't be ignored that many of the taste makers that appear to have inspired Megan's looks are tropes from pornography. Just two procedures from the list undergone by the 24-year-old are breast enlargement and lip fillers. Besides big boobs obviously having been popularised by mainstream pornography, lip fillers are also a more recent trend from the world of sex. Large lips are a natural indication of sexual arousal and as such have become commonplace for many female pornstars. But for a generation who unanimously agreed that Megan was the definition of attractiveness (Christ, I even fancied the girl) what does this say about the influence that porn culture has had on us?
Us Millennials are the first generation to have grown up with unrestricted access to pornography, and the effects of this are now palpable. There was no finding a dirty mag in a hedge at the local park for us, PornHub has been just a click (and a dial-up-tone on the family computer) away since before we were even old enough to know what it really was. It has influenced us more greatly than we would perhaps like to admit. When considering the beauty trends that we subscribe to everyday it is clear to see just how great an impact pornography has had. Bikini waxes, lip fillers, even the recent obsession with large bums has come less from the Kardashians and more from the porn world's fixation on anal sex.
When it was revealed that Megan had undergone a number of surgical procedures to achieve her current look internet trolls were eager to attack. A Google search of Megan's name will even provide 'before pictures' as the first suggestion. But what those who shared these 'before and after' images perhaps didn't realise is that by doing so they simply fuelled the idea that Megan was only attractive after having had her surgery and closer fitting our narrow definition of beauty inspired by porn. This attack on Megan also served to highlight the unfair paradox in which we live. A world in which pornography has become such a part of mainstream culture that women who aren't reminiscent of pornstars are made to feel inadequate, yet those who alter their appearance to fit with this ideal are condemned.  
Instead of shaming Megan for her personal choices, we should consider what we can do to prevent the unrealistic beauty standards of pornography from seeping into our collective consciousness. As such an influential programme, Love Island could have a huge part to play in this. I still love you Love Island, I always will, and if we got through the Callum Best time we can get through this, but surely in 2019 you can do better at providing a broader definition of beauty instead of simply reinforcing what we are already taught to consider attractive by porn culture.
Originally published at https://www.havinganosey.com/blog/2018/8/21/porn-culture-on-love-island