Middle-Aged Women Against the World's Obsession with Youth
The global population is increasing by around 1.1% annually and with this, of course, comes a growth in the number of those entering their middle age. It is predicted that by 2018 there will be 20 million over-55s in the UK, making up one in three of the population.Despite this demographic being the fastest to expand, we are not seeing an increase in the representation of this social segment relative to their size. In fact, the Office for National Statistics recently revealed that people over 40 remain one of the most underrepresented demographics today. But this problem increases significantly when considered in relation to women, and appears to be particularly rife within the fashion industry. If fashion is a conveyor belt, then it comes to an abrupt stop for women shortly after their 40th birthday decorations have been packed away. Thanks to fashion's unrelenting obsession with youth, it's lens is constantly focused on younger and younger models, as teenagers are used to promote clothes designed for women in their fifties. Kaia Gerber, one of IMG's latest signings is just 15 years old yet has already secured herself a campaign modelling for fashion superpower, Versace. A brand which will charge you £240 to buy into their world in the form of a passport case.
However, this is not an issue exclusive to the fashion industry. This demographic has been under-represented by all forms of media for decades. Recently, many actresses over the age of 40 have spoken out about the dearth of opportunities available to them. Most especially the paucity of these parts, where they are seemingly resigned to playing only matriarchal roles. This subject featured as the centre of Amy Schumer's 2015 sketchstarring Julia Louis-Dreyfus, Tina Fey and Patricia Arquette commemorating their "last fuckable day" in Hollywood. Out of the top 100 grossing films of 2016, women over the age of 45 appeared in just eight of these movies as gender equality website Women and Hollywood reported. This stereotyping of women in relation to the number of their rotations around the sun is continued in the fashion industry. Dolce & Gabbana's series of family-centric ad campaigns, while appearing as a positive anomaly by actually daring to feature older women, mostly does so in the form of grandmothers with Monica Bellucci as the single exception. Leaving us asking; where are the women in between these ages?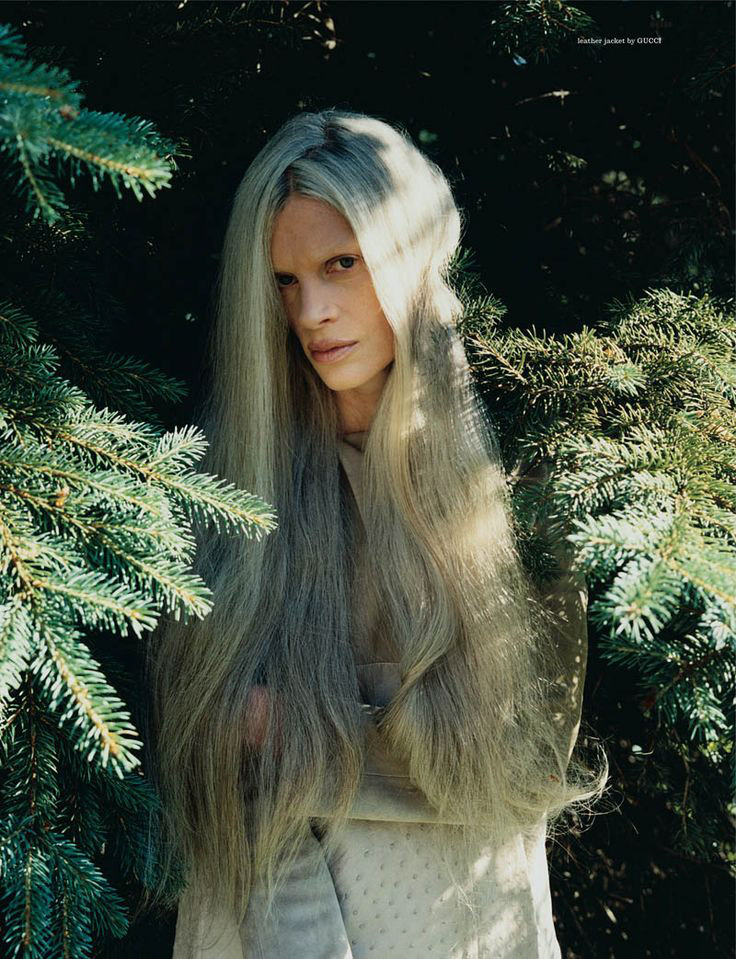 Although Dolce & Gabbana's use of matronly figures can be seen as disparaging, they are at least one of the few brands who actually dare to use women older than 40 in their advertising. Most brands meanwhile continue their concentration on youth, employing models who have barely finished their GCSEs. The worst culprits often appear to be the most aspirational high-end fashion brands, as seen by Versace's recent casting of Gerber who is yet to finish high school. The over 50s are the wealthiest generation there has ever been, meaning they have the largest disposable income to be spent on luxuries and as such are the perfect target customers for these brands. They account for around 47% of all UK consumer spending, yet they continue to be under-represented by luxury fashion houses, who opt to use models fresh from the classroom.
Where other 'minorities' have made progress in the fashion industry, seen in the growth of the inclusion of plus sized models and the increasing representation of those with disabilities, Nordstrom are one of the latest to be praised for their inclusion of a model with a disability in the form of amputee Shaholly Ayers – women over 40 generally remain disregarded. There have been positive efforts to increase the representation of different races and genders, but not so much with age. Many brands, particularly those on our high-street, still overlook this growing demographic as it would be deemed too great a risk to use a female model over 40. However, in choosing to ignore middle-aged women they are disillusioning a large number of loyal customers in the process. Many women who are ignored today have been Topshop customers since they were teens, but now find themselves invisible due to age and lost in a shop once familiar to them as the brand targets younger and younger consumers.
Not to mention that hand-in-hand with this omission of middle-aged women comes the pressure to remain looking youthful for eternity, resulting in ever increasing numbers of invasive surgical procedures in an effort to freeze time. These are now beginning at younger and younger ages, with the thought that only youth equates to beauty so ingrained in the minds of young women that they are reaching for the botulinum toxin while still in their teens. It is now not unusual for girls to openly receive Botox injections before any signs of ageing have even set in (for more evidence watch this summer's Love Island series) with the youngest reported user in the U.K. starting the treatment at just 15 years of age.
The Guardian's fashion supplement has become synonymous with its efforts to include older women in the publication's fashion editorials and this April, 73-year-old model Lauren Hutton was revealed as one of the stars of the new Calvin Klein lingerie campaign. Former magazine fashion editor Alyson Walsh established her blog, That's Not My Age, in order to "celebrate the fact that older people are cool too and you don't just disappear off the radar once you're over 40" and it is great evidence of how style continues after 40 candles have been blown out. In a recent interview for the blog, renowned director Jane Campion used the platform to call out how older women are regarded as "invisible and unfuckable".
People are living longer and healthier lives; middle age no longer means being resigned to a blue rinse and pearls and it's time that the fashion industry began to reflect this. For whoever dares to venture into the untrodden tracks of the middle-aged market there is a potentially massive financial gain. So if they can't do it for greater equality, surely they can do it for the moolah.